Music lessons to create memories that last a lifetime
Help your kids become creative, expressive, and confident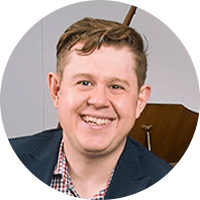 Jan Janovsky is a dynamic musician and the owner of Classic Studios. His talent is being able to bring out the talent and unique voices of students. Consider him the piano whisperer.
His students get into music Universities from University of Toronto to University of Leeds and generally into the courses of their choosing.
His students receive top marks on RCM examinations, and are local, provincial and national winners. Students range from engineers, singer-song writers, etc.
Jan teaches improv, compostion, elite and group lessons. Lessons are by audition only, space is limited.
Jan holds a Master's in Music in Jazz studies. To read more : www.janjanovsky.com
Eric W. - Piano, Trumpet & Bass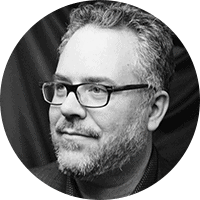 Steeped in improvised jazz tradition, Eric Weiden is a trumpet player and pianist who has spent decades pursuing identity in sound. After leaving Indiana University in the mid nineties, he spent years touring: as a big band member (Tommy Dorsey Orchestra & Guy Lombardo); and, with multiple Broadway musical U.S. national tours. Eric also performed and/or recorded with Calexico, Giantsand, the Abramson Singers, as well as many jazz and rock bands in western Canada. His trumpet teachers have included Dominic Spera (Indiana University jazz trumpet instructor), Bobby Shew (L.A. studio session player), Mark Van Cleave (lead trumpet with The Smithsonian Jazz Masterworks Orchestra) and John Rommel (principal trumpet with The Nashville Symphony).
Eric has taught private trumpet and beginner piano lessons for around 20 years. Trumpet students have included casual and semi-pro adult students, casual school-aged students, school aged-students who have been selected for national honor bands, as well as young beginner students. His piano students have included young children from age three up to adult beginners as well as family lessons where parents and children learn together. Eric has taught many school clinics for jr. and sr. high students. Also, Eric completed a Masters in Arts Education at SFU, and taught middle school students at a Montessori school for five years.
Eric offers in your home piano, trumpet and bass guitar lessons through Classic Studios.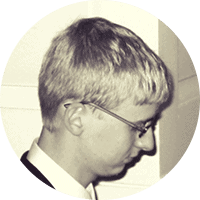 Justin was drawn to music at a young age, returning to the piano when he was 13 years old. In the short time he's been back on the keys, Justin has proven his skill, talent and passion for piano.  He has just begun his Bachelor of Music at the University of Alberta.
The variety and creativity of music is what Justin tries to embrace. He hopes to teach and be a composer as he moves forward, in addition to expanding and adapting his teaching style. By embracing the tastes of the student, Justin hopes to engage the students interest to ensure their success.
Justin provides a inviting and fun atmosphere for his students. He focuses on the expression of the student, which is the key to musical success. If you're considering learning piano, Justin is a wonderful and warm addition at Classic Studios for in-your-home piano lessons.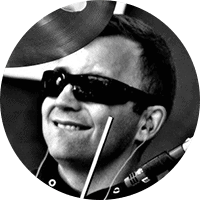 Burke has been studying music since his junior high days when he began classical guitar and clarinet in band. He started drums in the high school jazz ensemble and hasn't looked back, continuing his musical studies at Vancouver Island University and Grant MacEwan University as well as private instruction from some of North America's finest drummers.
Burke's goal is to inspire students to feel that rhythm is in us and around us. It is important to teach each student the basic understanding of rudiments, notation and groove and how they relate to each other based on songs they enjoy and want to learn.
We are thrilled that Burke is offering in your home drum lessons!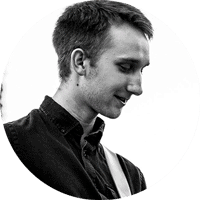 Mark fell in love with guitar in junior high and never looked back. Originally a piano and trumpet player, he never felt at home in music until he began studying famous guitar players like BB King, Wes Montgomery and John Mayer. He has just finished his Performance Diploma at MacEwan University, and is currently working on a second diploma in recording, also at MacEwan.
Mark has a passion for making people feel the same joy he feels when he plays the guitar. He teaches music by teaching songs and exploring music theory, ear training and playing techniques along the way. His focus is on helping his students reach their musical goals, whatever they may be.
Mark is proud to offer guitar lessons at any level in your home through Classic Studios!
Michael N. - Brass, Composition, Theory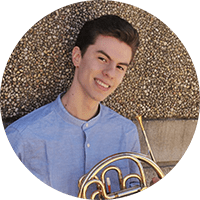 Michael Nunes is a Canadian composer and horn player from Sherwood Park, Alberta. He is committed to a holistic approach to music, working as a performer, composer, arranger, engraver, and educator with organizations across North America. In 2022, he completed his Bachelor of Music in Composition at the University of Toronto, studying composition with Gary Kulesha, James Rolfe, and Larysa Kuzmenko, and horn with Gabriel Radford and Nicholas Hartman. Previous teachers include Kevin Rivard, Allan Gilliland, and Allene Hackleman.
As a soloist, Michael has performed Strauss' Horn Concerto No. 1 with the Abreu Chamber Orchestra and his own arrangement of Bozza's En Forêt with the Hannaford Street Silver Band alongside Jens Lindemann. Michael has performed in festivals such as the Aspen Music Festival, the Brott Music Festival, the Vancouver Symphony Orchestral Institute, and under conductors such as Marin Alsop, Jane Glover, and Patrick Summers.
As a composer, arranger, and engraver, Michael has collaborated with organizations including the Edmonton Symphony Orchestra, the Hannaford Street Silver Band, and the National Academy Orchestra of Canada. In 2019 he co-founded Green Room Sound Collective, a collective dedicated to providing professional cross-discipline experiences to early-career artists. Michael has composed for, conducted, and commissioned works for Green Room Sound Collective including an audio-visual virtual art gallery, various choral works, and his own chamber opera Union.
Michael is currently pursuing a Master of Music with a double major in horn and composition at the Mannes School of Music, studying with Erik Ralske and Lowell Liebermann. He works as a substitute horn player with the New World Symphony. Michael is a member of SOCAN and the Canadian League of Composers
Racquel W. - Piano & Alto Saxophone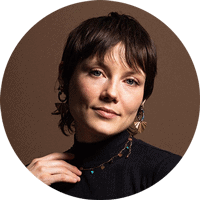 Piano was one of the first instruments that inspired Racquel. She quickly became one of the top performers, placing first and second in performances such as at the Sherwood Park Music Festival, as well as performing as a finalist. Racquel also enjoyed playing the alto saxophone in the honors' jazz and marching bands and competing in DisneyLand.
After studying Earth and Ocean Sciences at the University of Victoria, Racquel started right back where she left off in music, adding singing to her repertoire. She is currently focusing on completing the RCM program, while expanding her passions in jazz, pop, and experimenting with music in general.
With experience teaching people of all ages, Racquel has found she values building confidence and giving her students musical freedom, while laying down the fundamental building blocks to becoming an exceptional musician.
Kurt S. - Piano & Clarinet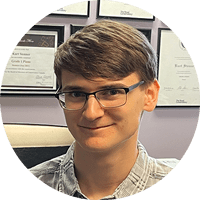 Kurt Stenner is an aspiring composer and musician from Sherwood Park, Alberta. He started learning piano at the young age of four and his desire to learn more has never stopped growing.  This desire to learn more goes hand-in-hand with how Kurt teaches. He understands the importance of good music education and wishes to assist all of his students in achieving their musical goals whether that be preparing for music exams or just playing an instrument for fun. 
Kurt is currently furthering his own knowledge at the University of Alberta as he is working towards a Bachelor of Music, majoring in Composition and Sonic Arts. In addition to piano, Kurt has also been developing his skills with the clarinet since junior high and has studied with the University of Alberta's Symphonic Wind Ensemble and its Experimental Improv Ensemble.
If you're considering learning piano, Kurt is proud to offer in-your-home piano lessons through Classic Studios.
Justin has been playing guitar from a young age and has since expanded his love and knowledge for music. While he has experience playing a multitude of styles, he focuses primarily on folk and country music, finding inspiration from artists such as Tony Rice, Brent Mason, and Chris Thile. Not only does he play guitar, but he also has experience playing bass and ukulele and most recently found interest in the banjo.
Currently, Justin plays in a folk/bluegrass duo performing around Edmonton at festivals like Folk Fest, K-Days, and Heritage Fest. In 2022 he graduated from MacEwan University with a bachelor's degree in Jazz and Contemporary Music in Performance.
Having experience teaching in prior years, Justin finds joy in aiding students learn new abilities and expanding on their interests in music. He hopes to create an enjoyable atmosphere which encompasses the interests of his students.
Caylie G. - Voice, Piano, Guitar, Ukulele, Songwriting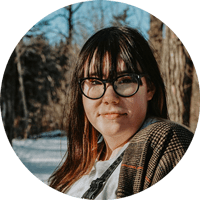 Caylie first fell in love with music in kindergarten and has been singing, playing, writing and recording ever since. She started as a flute player but found that she enjoyed piano, guitar and ukulele much better because they're much easier to sing along with. Her passion for music has driven her through extensive training in a variety of fields and musical genres.
Caylie is currently in her fourth year at MacEwan University with a major in Recording and Production. When she isn't teaching she's in the studio, at a rehearsal or performing as a solo artist or with her band, Waffelhouse.
Caylie teaches voice, piano, guitar, ukulele and songwriting. Over the course of her lessons she also touches on theory and ear training. Her favourite part about teaching is watching her students fall in love with music the same way she did!